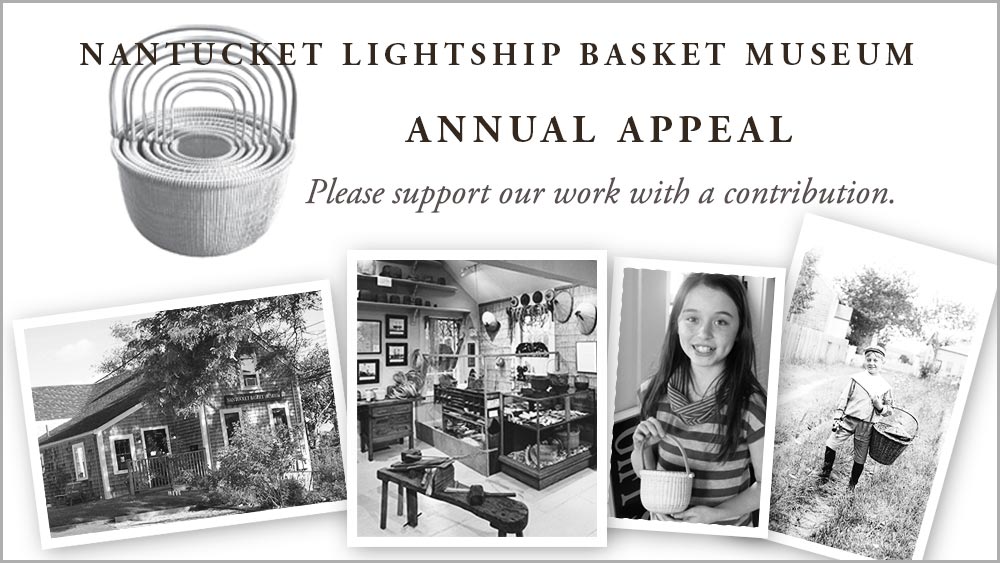 Hours
Open May 17-October 19
Tuesday-Saturday 10am-4:30pm
Come join us soon
Nantucket Christmas Stroll Marketplace and Exhibit!
Join us for our 9th annual Christmas Stroll Marketplace, featuring an exhibit with the works of Nantucket basket maker Paul Willer.
Museum entry is free for all!
Friday December 6th – 10am-4:30pm
Saturday December 7th – 10am – 4:30pm
Custom jewelry, baskets, and more will be available for purchase, stop in for some holiday cheer with us!