Hours
2021 Season Opening TBD
Come join us soon
Weaving in Isolation, Creating Art in Times Apart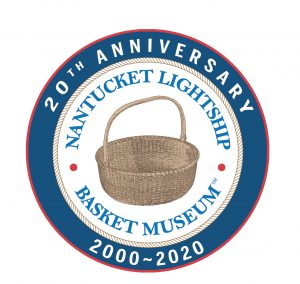 2020 Celebrates 20 Years of the Nantucket Lightship Basket Museum!
When it is safe to open, please come and visit us as we applaud "Weaving in Isolation, Creating Art During Times Apart".  From long ago on Lightships stationed at sea for months on end to a present day astronaut in space and weavers sequestered at home, the 2020 exhibit will feature the unique art of basket weaving in solitude, both then and now.
Learn More
Weaving Nantucket's
Past into Its Future
Help us keep Nantucket's unique art form alive and accessible for all to experience and enjoy.